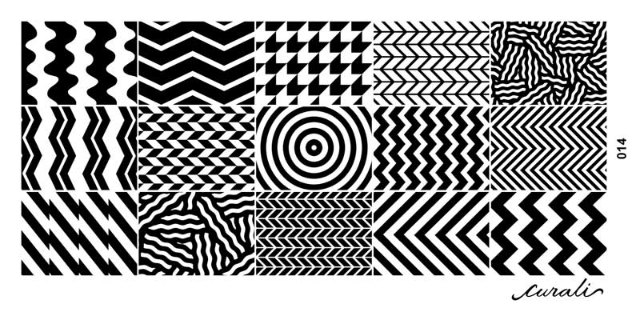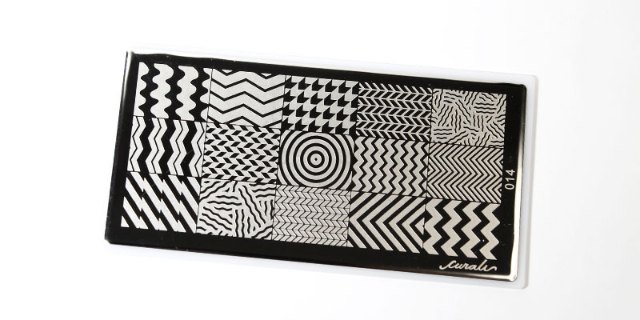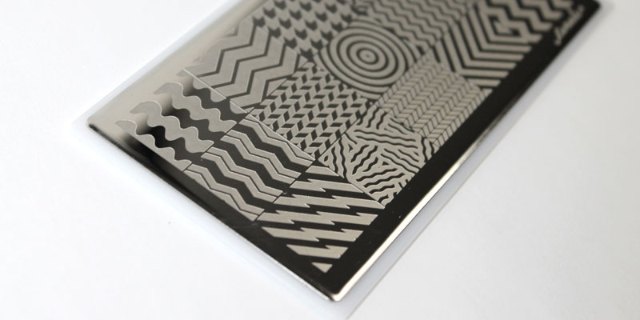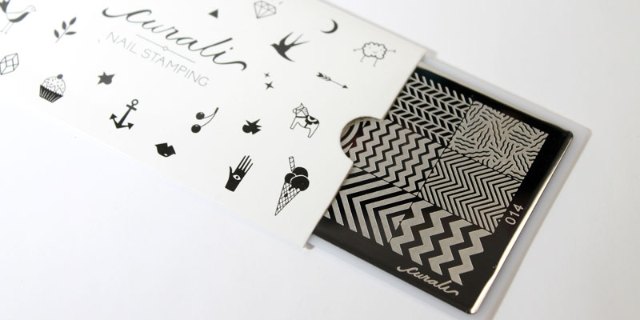 Curali 美甲印花板 014 Chevron
Model: CU-014
所有國家及地區
貨品描述
Curali 美甲印花板 014 Chevron

Plates can be used to decorate other things besides from nail art such as making accessories, jewelry crafts, mobile designs, handmade crafts etc
材料:不鏽鋼
尺寸:12 x 6 cm
使用前請先揭去藍色保護膜
如何印花:
1. Apply base coat on nails and let it dry completely. Use Liquid Palisade around nails to prevent your skin from nail polish during stamping.
2. Apply Kaleidoscope special nail polish on image within a plate. Kaleidoscope stamping polishes are perfect for stamping.
3. Remove excessive polish with the scraper.
4. Press the stamp to pick up the design and then stamp it onto nail.
5. Stamp the image onto nail by pressing on it.
6. After your polish dries completely, cover your image with a top coat.
7. Clean the image plate and stamper with oil free polish remover. Do all the steps quickly, otherwise the nail polish will dry out and you won't be able to stamp the design onto your nails.