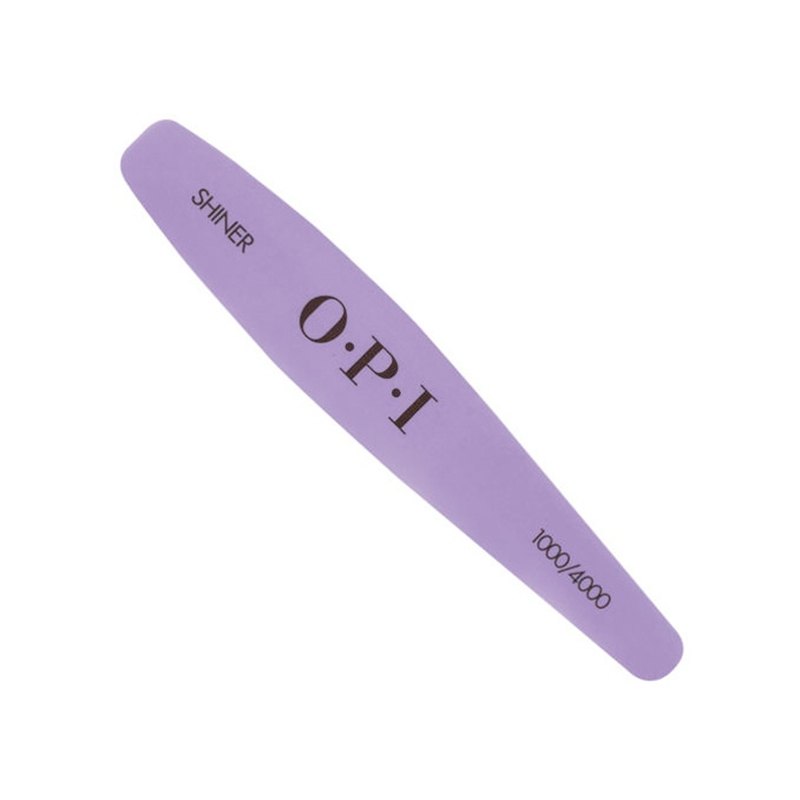 貨品描述
OPI produce high quality and highly pigmented shades they also carry a huge range of colours and are constantly adding more collections and core shades. Also they create many nail treatments and accessories designed to help improve the condition of your nails.
Buffs enhancements to a brilliant, glass-like shine.
Featuring a sturdy 1/2-inch thickness, the FLEX Shiner XL 1000/4000 Buffer shines faster and with less effort.
It offers a firmer buffing surface allowing more file pressure to finish natural nails and gels/acrylics with a brilliant, glass-like shine in seconds.
FLEX design with soft foam core for gentle, cushioned buffing.
Use the violet 1000-grit side first, followed by the white 4000-grit side for shine in less time!